Race, Religion, and Social Justice Conference 2023
June 8 @ 8:00 am

-

4:30 pm
Tri-Faith Initiative and the University of Nebraska Omaha's (UNO's) Religious Studies department invite you to the second annual Race, Religion, and Social Justice Conference on June 7 and June 8, 2023 at the Tri-Faith Commons in Omaha, NE.
This year's theme is "Building Bridges of Hope."
Hope is not simply wishful thinking. Hope is an intentional, confident expectation that the social issues we are addressing ought to, and can, be overcome. This conference is making connections across differences — institutional differences, divided communities, and dissimilarities between individuals.
The conference will address intersections between race, religion, and social justice across different sectors of society. We invite multi-sector approaches — nonprofit and civic leaders, diversity, equity, access, and inclusion (DEAI) practitioners, community members, educators, physical and mental health practitioners, artists, religious communities, and scholars.
There will be a range of education, conversation, and workshop sessions, as well as visual and performing arts pieces. Attendees will also be able to enjoy food trucks and other vendors.
We strive to host inclusive, accessible events that enable all individuals to engage fully. If you require any accommodations such as an ASL interpreter, please contact Tri-Faith Initiative Mission Advancement Coordinator Megan Griffiths at mgriffiths@trifaith.org with the subject line, "RRSJ Accommodations."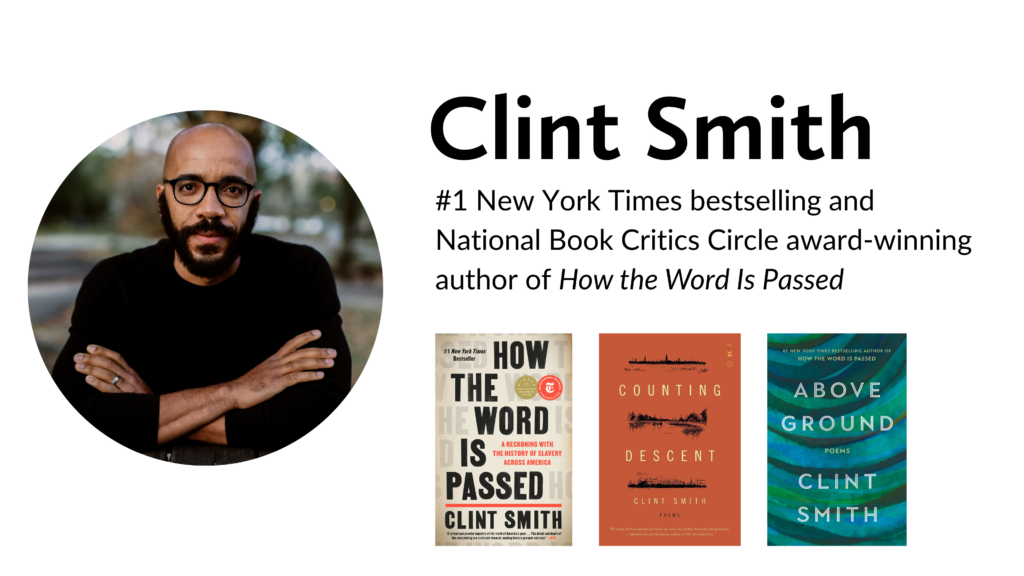 The RRSJ Conference keynote will be presented as a fireside chat conversation beginning 7 PM on Wednesday, June 7 at Temple Israel (13111 Sterling Ridge Drive, Omaha, NE 68144). 
Building bridges of hope and healing requires an earnest, often uncomfortable encounter with the past. Perhaps no other contemporary writer has demonstrated their ability to probe, digest, and teach this truth more clearly than Clint Smith.
His work reflectively explores the power of narratives and the broader phenomena of public memory — particularly, "how people, communities, and nations should account for the crimes of their past" ("How Germany Remembers the Holocaust," The Atlantic).
As the RRSJ 2023 keynote on June 7, Smith will participate in a fireside chat about the themes explored in How the Word Is Passed, as well as in his articles for The Atlantic, after which there will be a dessert bar and a book signing session. For his breakout session the morning of June 8 (Conference Day), Smith will be reading from his latest poetry collection, Above Ground, then participating in a Q&A session and another brief book signing.
ABOUT CLINT SMITH
Clint Smith is a staff writer at The Atlantic. He is the author of the narrative nonfiction book, How the Word Is Passed: A Reckoning With the History of Slavery Across America, which was a #1 New York Times Bestseller and a 2021 National Book Critics Circle Award Winner for Nonfiction, and the poetry collection Counting Descent, which won the 2017 Literary Award for Best Poetry Book from the Black Caucus of the American Library Association and was a finalist for an NAACP Image Award.
His latest book, Above Ground, is a remarkable poetry collection that traverses the vast emotional terrain of fatherhood, and explores how becoming a parent has recalibrated his sense of the world. It includes poems that interrogate the ways our lives are shaped by both personal lineages and historical institutions.
Interested in helping set the stage for Tri-Faith Initiative's second annual Race, Religion & Social Justice Conference with riveting conversations? Join us on May 30 for a pre-conference convening hosted by Tri-Faith Initiative, Inclusive Communities, and Movement in Omaha for Racial Equity (M.O.R.E.).
Interested attendees must submit an interest form upon registration for the RRSJ conference to be considered for this event (check your ticket confirmation email for a link to the form). Because space is limited not all individuals who express interest may be able to attend. 
Share this article!